Camera Bollard
The Camera Bollard is a low maintenance, tamper resistant solution for safely housing a low mounted security camera.
Features
Easy capturing of vehicle license plates at entry points of parking lots and toll booths.
Powder Coated finish available in a variety of colors.
Adjustable mount accommodates cameras of various sizes.
Installation
The inner frame utilizes a flush mount design with three anchors to fasten in place to a concrete base.  The outer bollard attaches to the inner frame with tamper resistant screws, allowing for easy access to the camera by authorized individuals when necessary.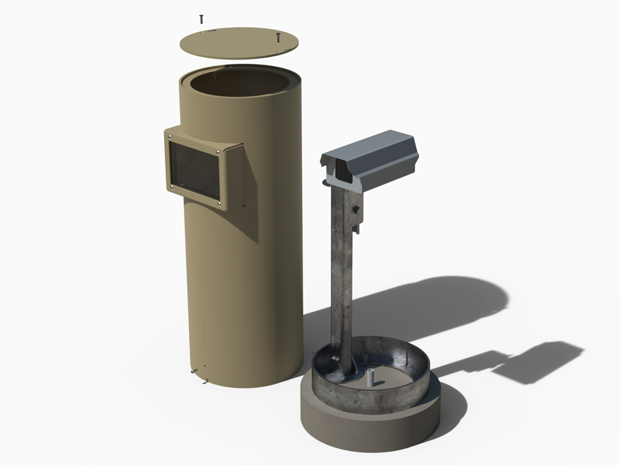 Contact us today to learn more about our traffic control barriers and metal fabrication services. Our team is ready to help!